November 17, 2008
More Chrome / Styled by the GNRS
I got some chrome back from Jerry Forrester today…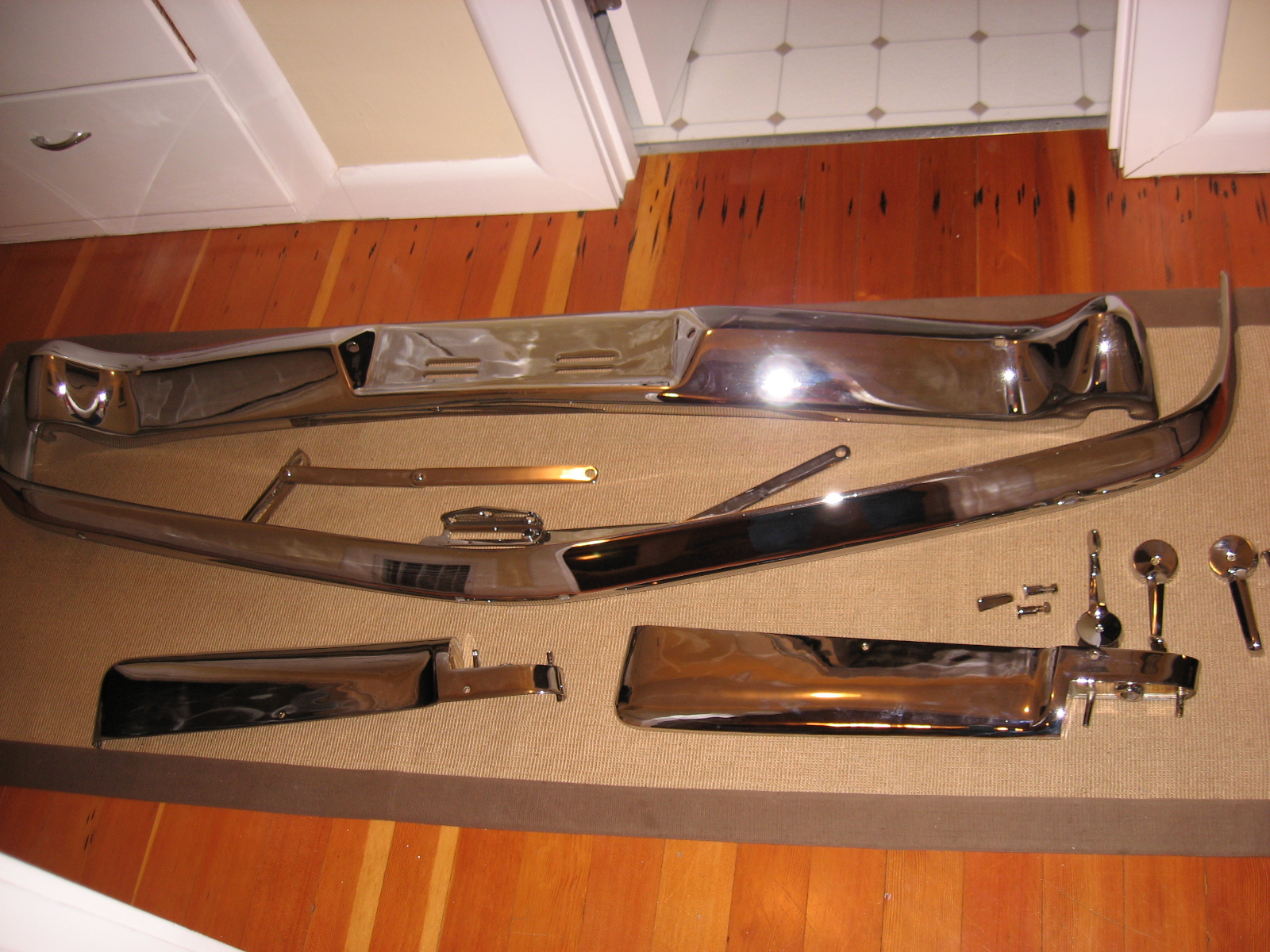 It is frickin PERFECT. If you looked up "show chrome" in the dictionary, Jerry's work would be there. 😝
I also received the following from the GNRS along with a note that they have ripped up my check for the entry fees…
Dear Twice in a Lifetime invitee,

Your vehicle has been specially chosen to join an elite gathering of vehicles celebrating the 60th Anniversary of the Grand National Roadster Show. Twice in a Lifetime will take us all back in history to the classic roadster show with a recreation of the old GNRS buildings highlighted by vehicles from the 1950s to the 2000s.

We will showcase award winning hot rods, customs, bikes, trucks and classics that will offer a unique look at the transition of show vehicle trends over the decades. We think your vehicle best represents the look and style that we want to showcase at this years Grand National Roadster Show.

As one of the 60 invited vehicle owners you will be our guest for the weekend. You will receive Show credentials (2 set up day passes, 2 three day passes, and a weekend parking pass and the show gift package), a commemorative commissioned Dave Bell 60th anniversary poster, and a one of a kind Suede Jacket with the 60th Anniversary Logo embroidered on the back (see logo above) and your name and the first year in the GNRS embroidered on it.
Yea…I'm stoked 😄