A while back we did a thread on the fit of 53-54 C/K grill surrounds. Matthew won the prize for best fitting grills with his rusty '53 Coupe. 😎
This is how the Ute's turned out…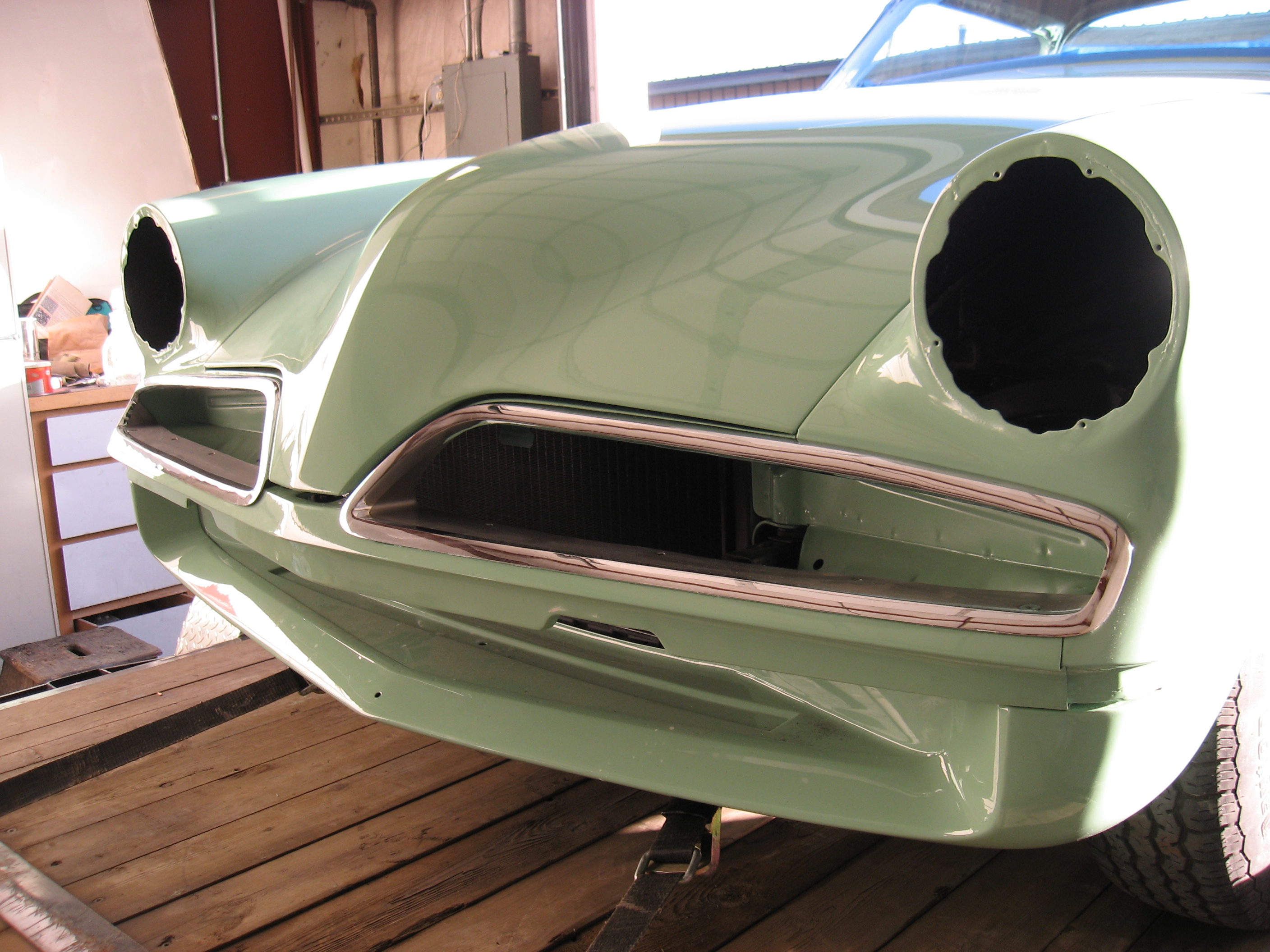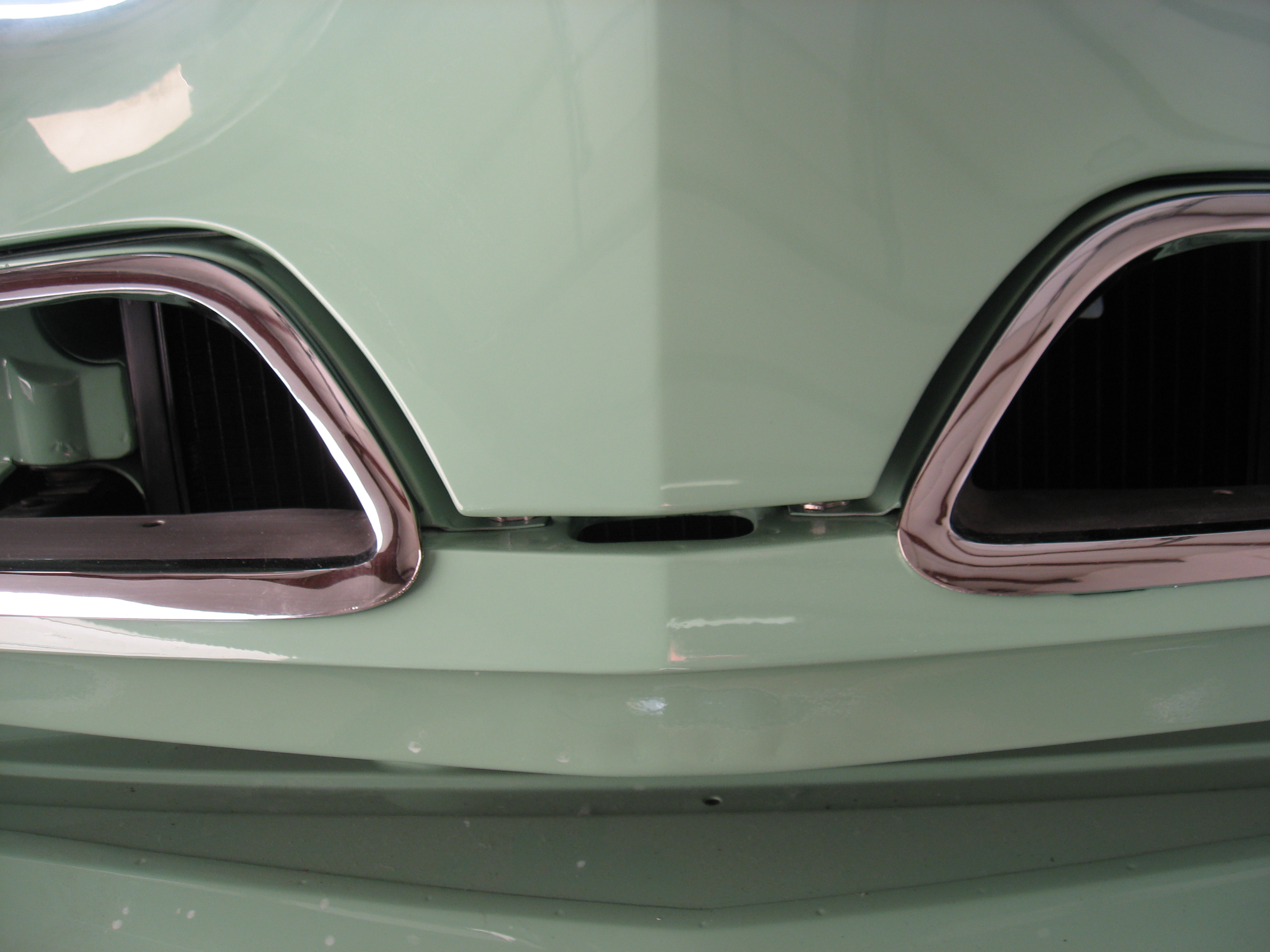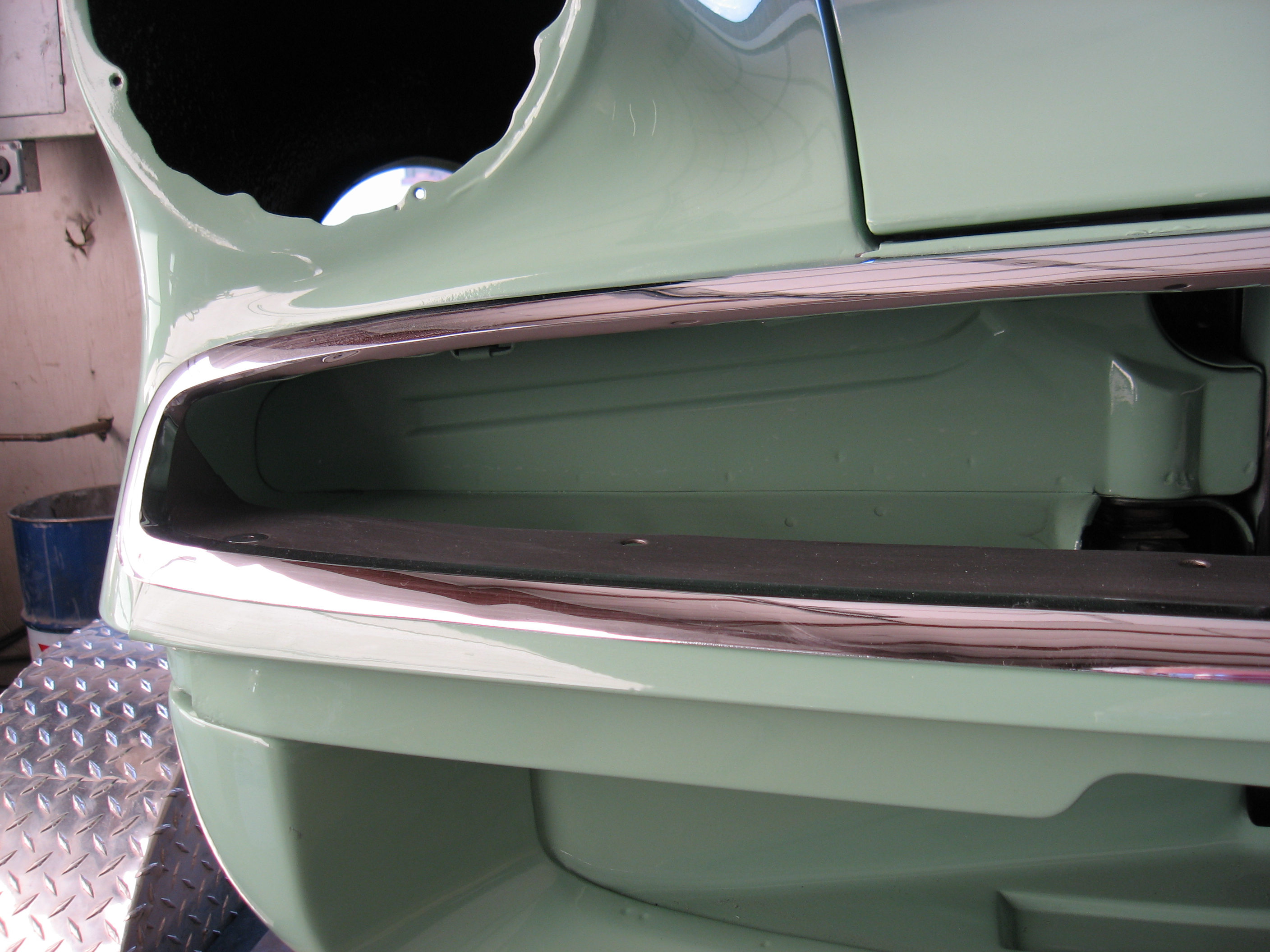 Not as good as Matthew's, but acceptable.
The good news is the hood gaps are spot on perfect! That must have been an coincidence more than skill because some have been just terrible no matter how hard I tried.
In this picture, the Ute is loaded up on the trailer to go to the muffler shop today. It gets a simple 2″ exhaust system. Aluminized crush bent pipes, short turbo type mufflers, chrome pencil tip exhausts barely poking through the GT Hawk rear valance. Pictures tomorrow.