September 28, 2008
Painting the Ute
The Ute got color yesterday.  It went to the paint booth Friday evening and we painted it Saturday.  About 12 hours in the booth (we're slow <grin>).
Here it is set up in the booth…
Everything in sealer…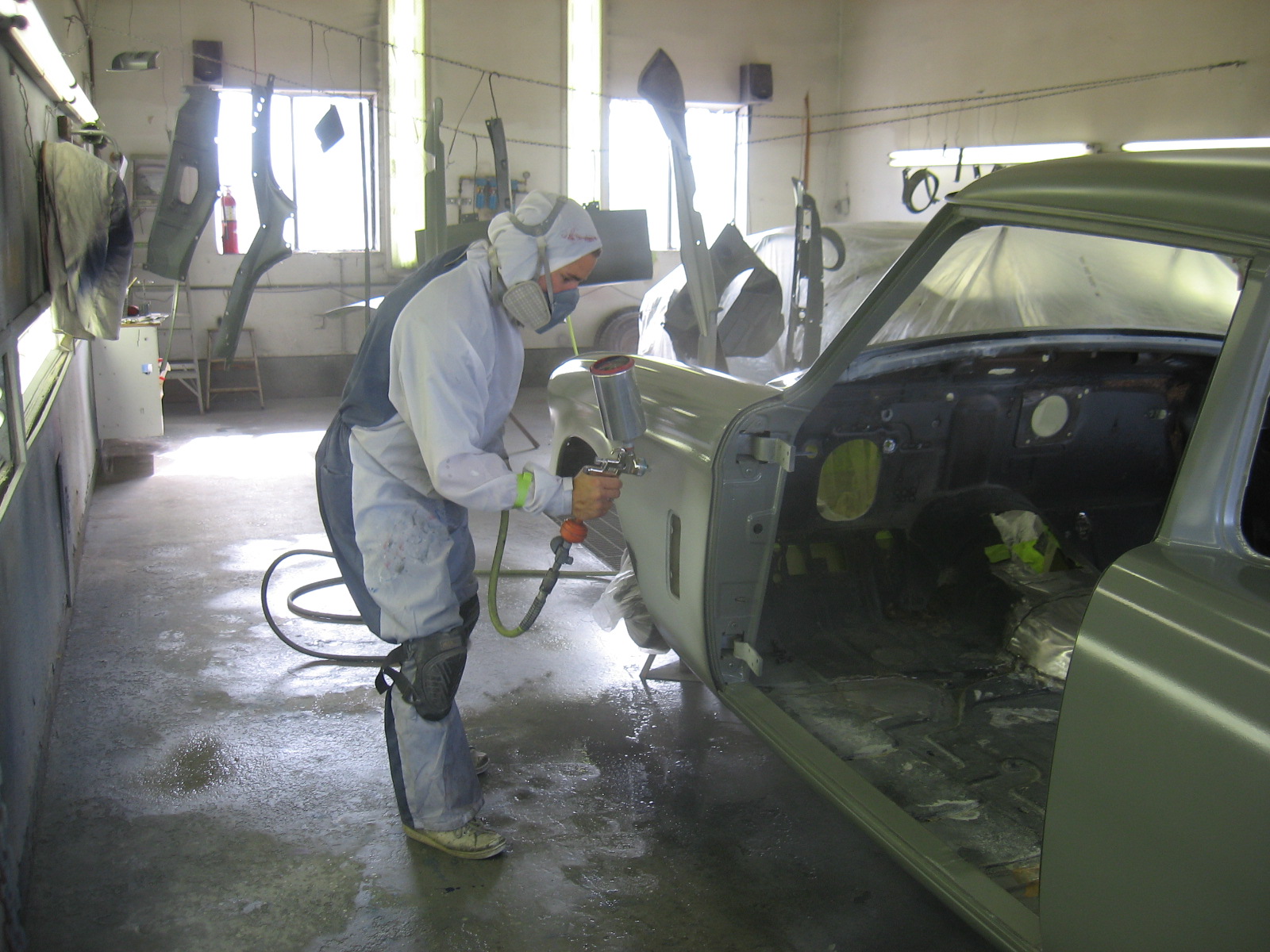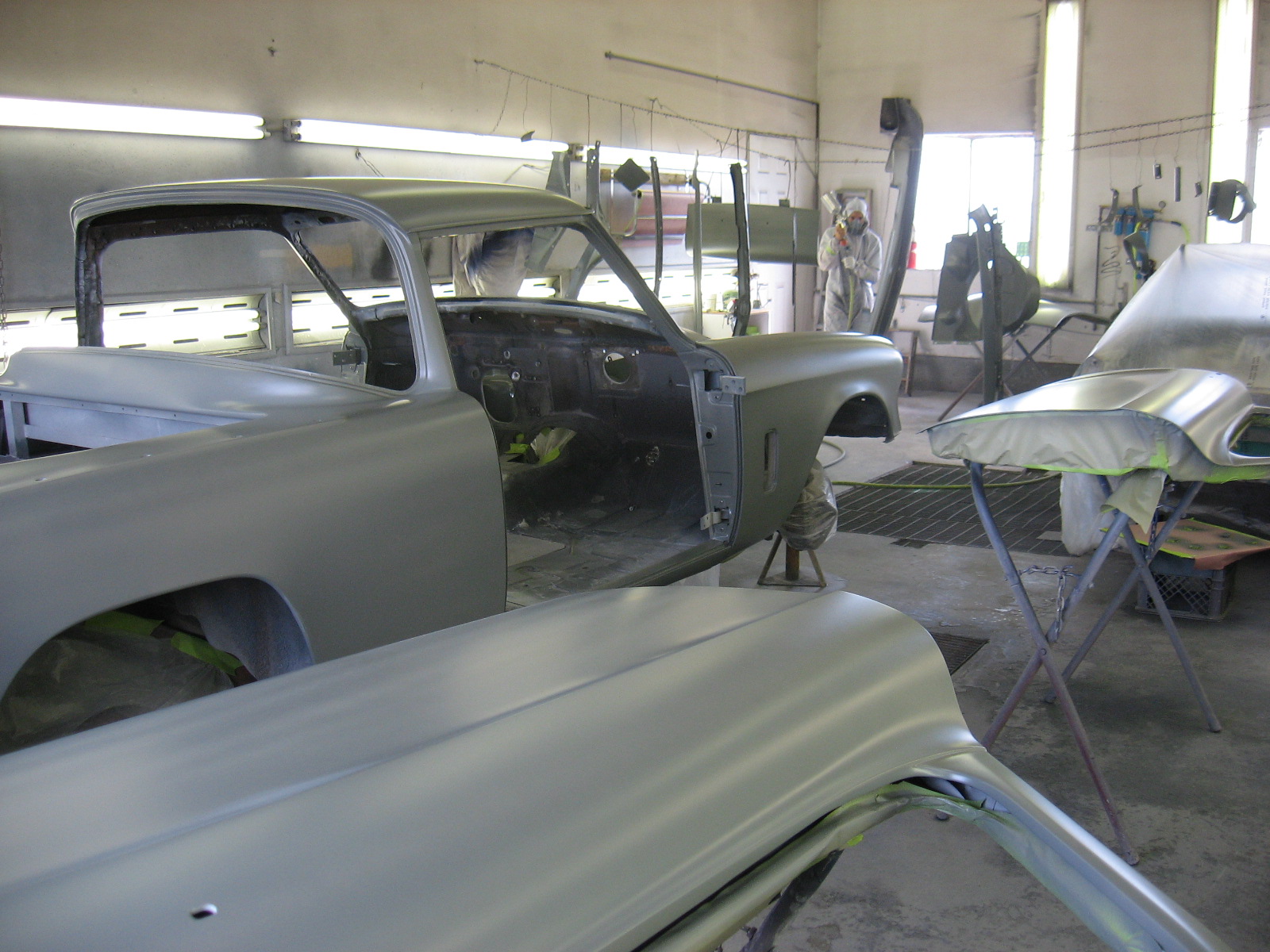 Color going on…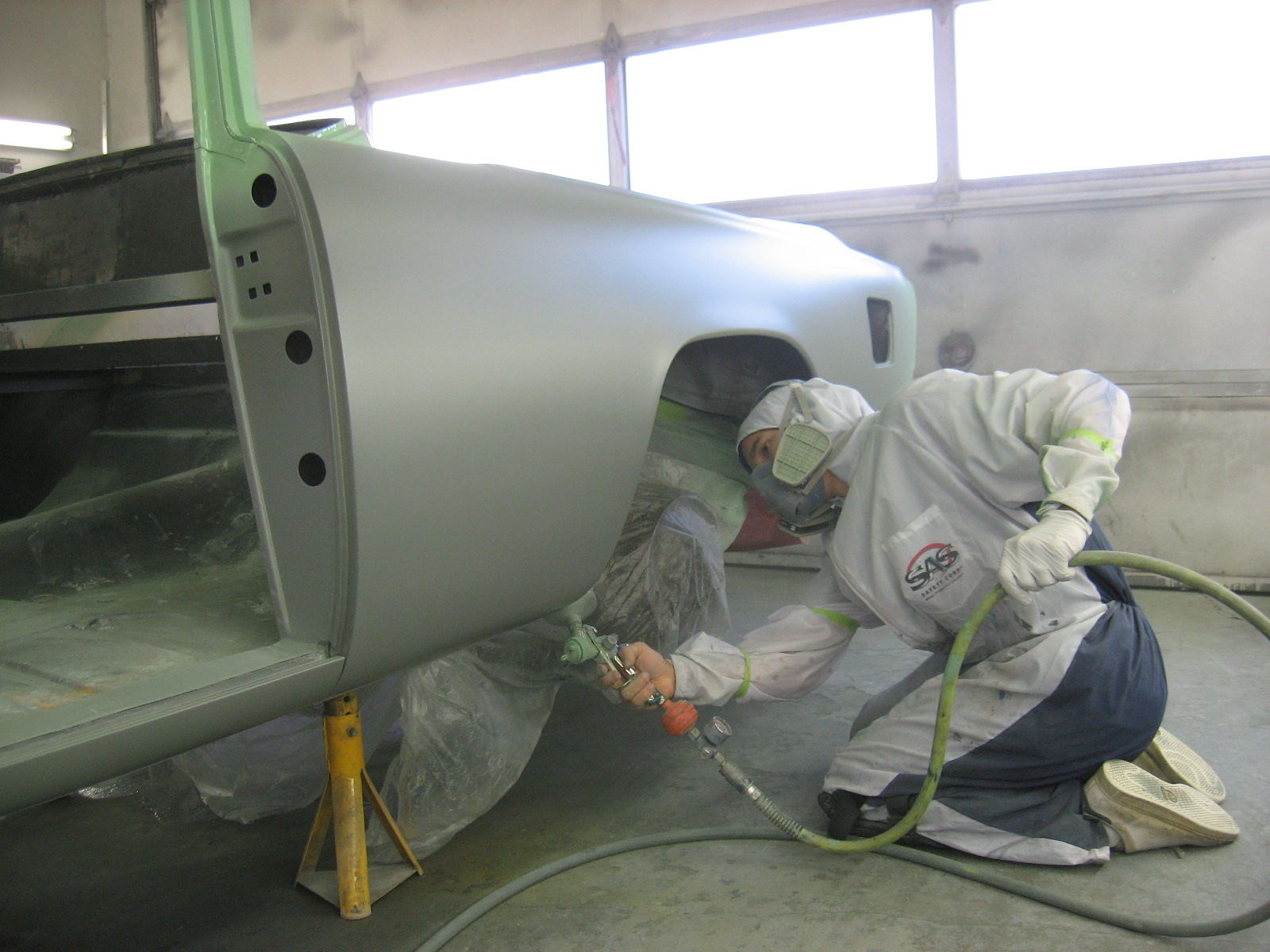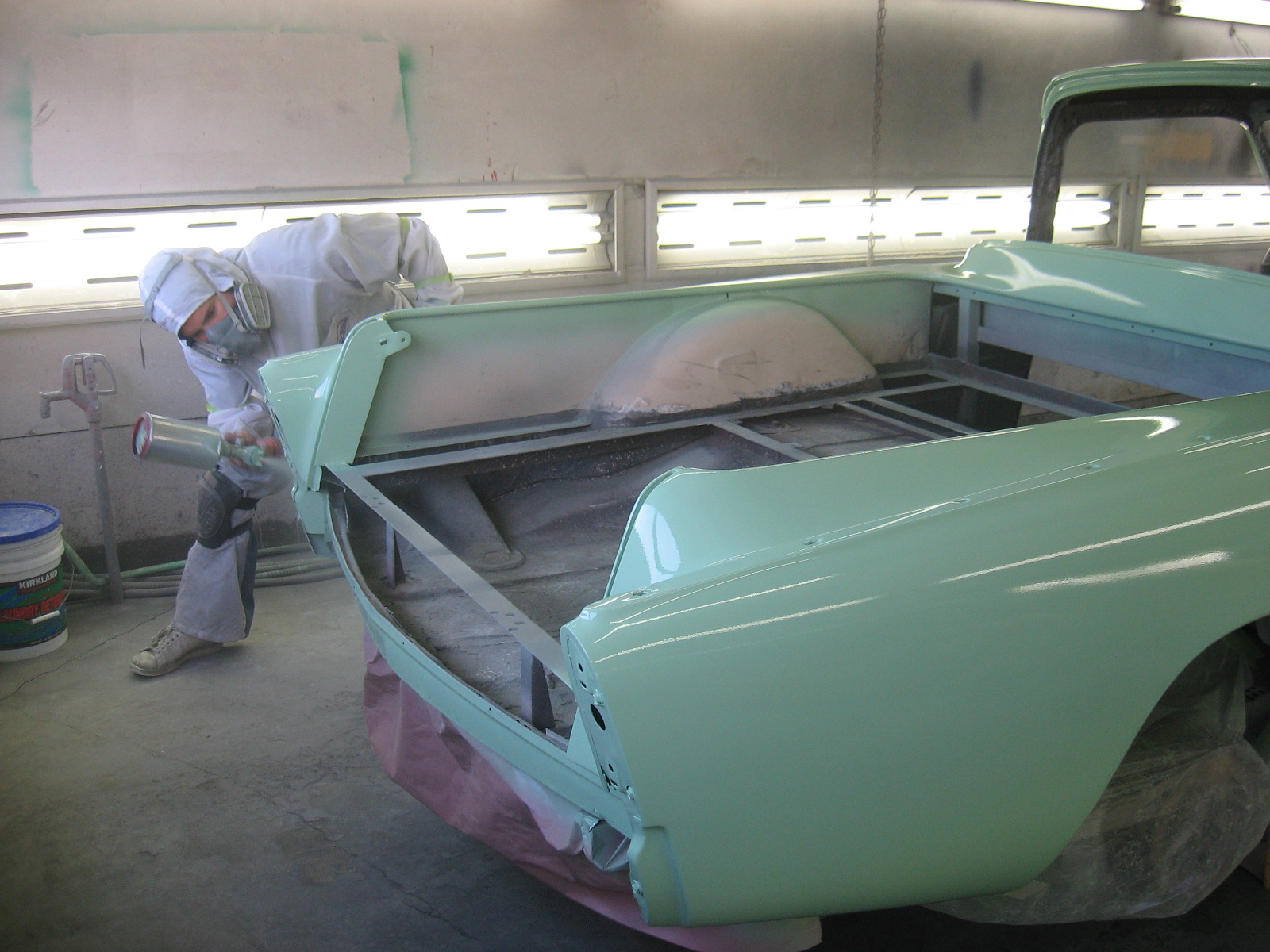 Here's the three stages in the engine compartment.  Sanded primer, sealer, color…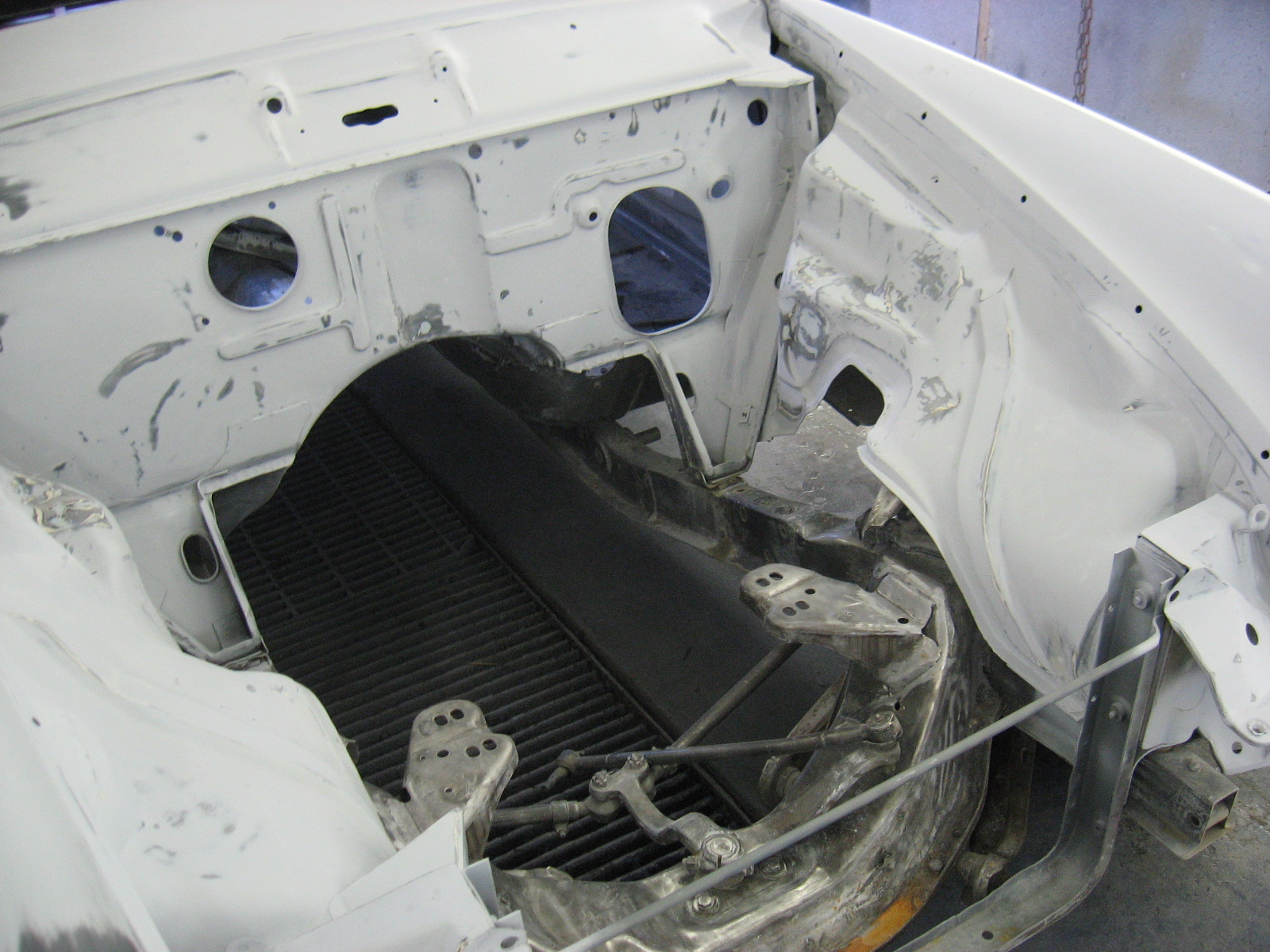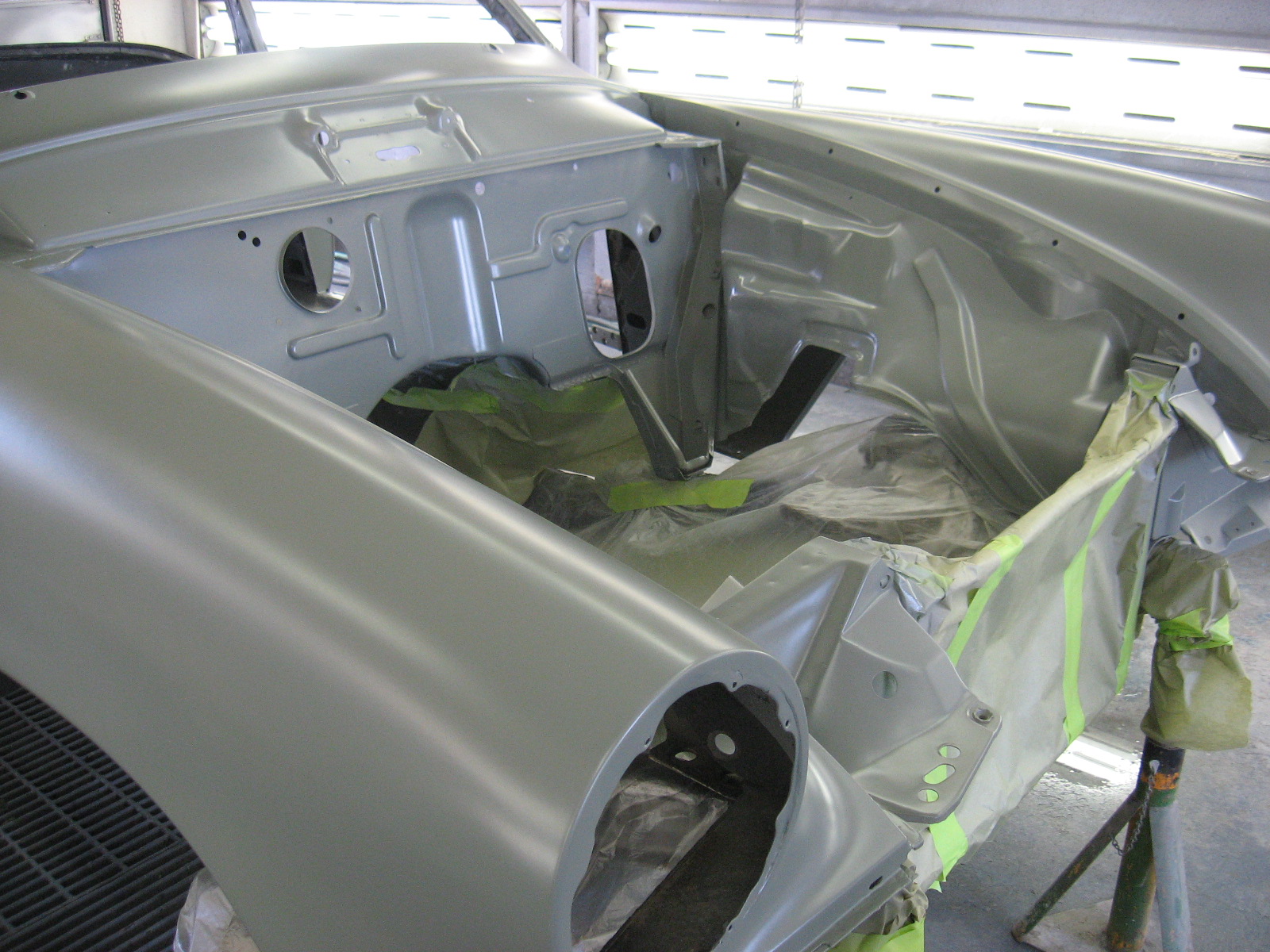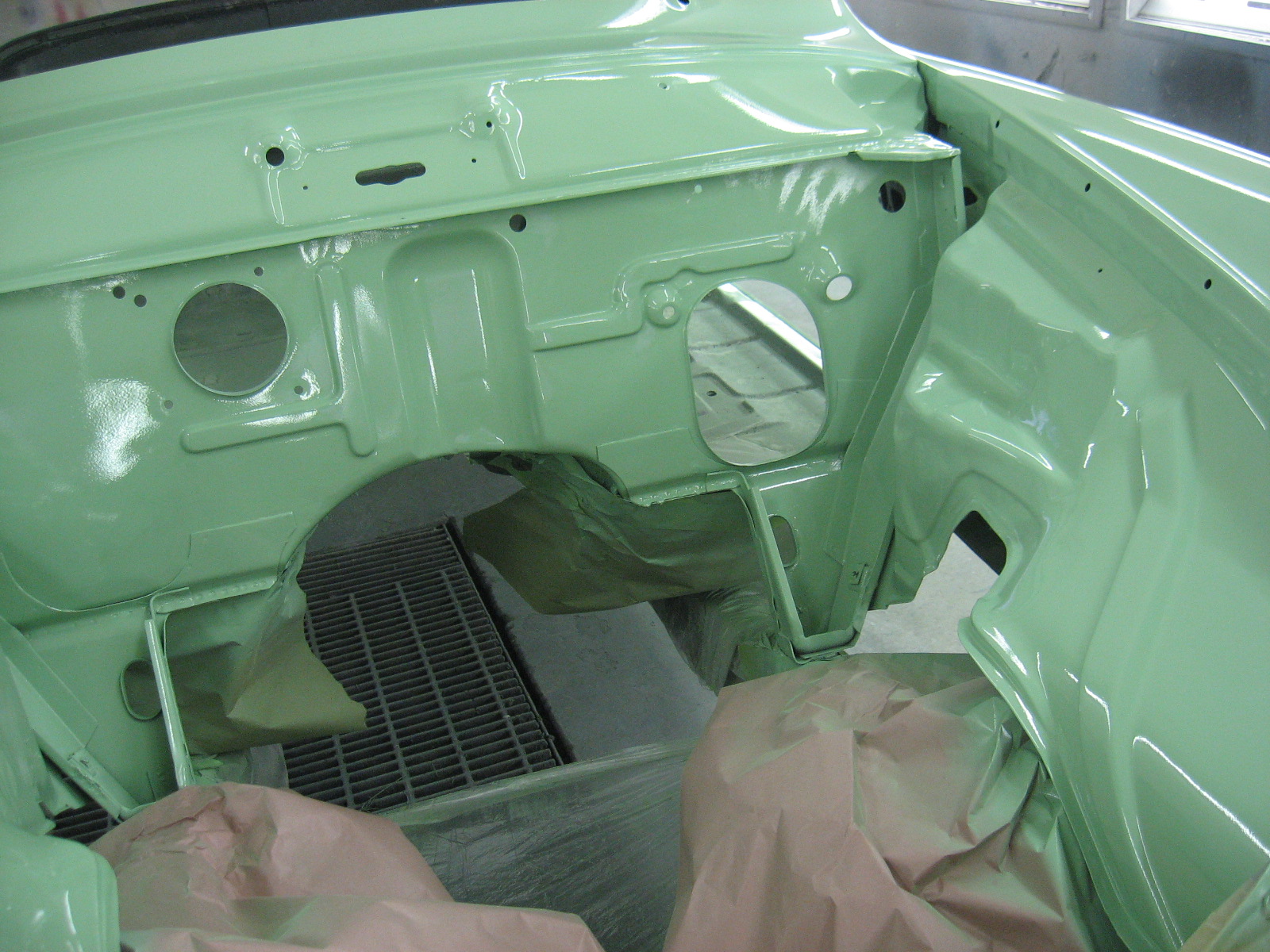 Here's a short video of the first color on the left rear quarter…
The color is a lot more "minty" in the pictures than in person.  Might be all the florescent lights in the booth.  I'll try to get some pics in the natural light when I bring it home today.