August 7, 2008
Fit of Grill Surrounds
I seem to remember the grill surrounds on my '54 hardtop did not fit perfectly even after a lot of messin' with them…AND, I've gotten even more anal retentive in my old age 😉. I'm trying to fit them on the Ute.
There is a vertical "shoulder" on the fender that the surround fits to…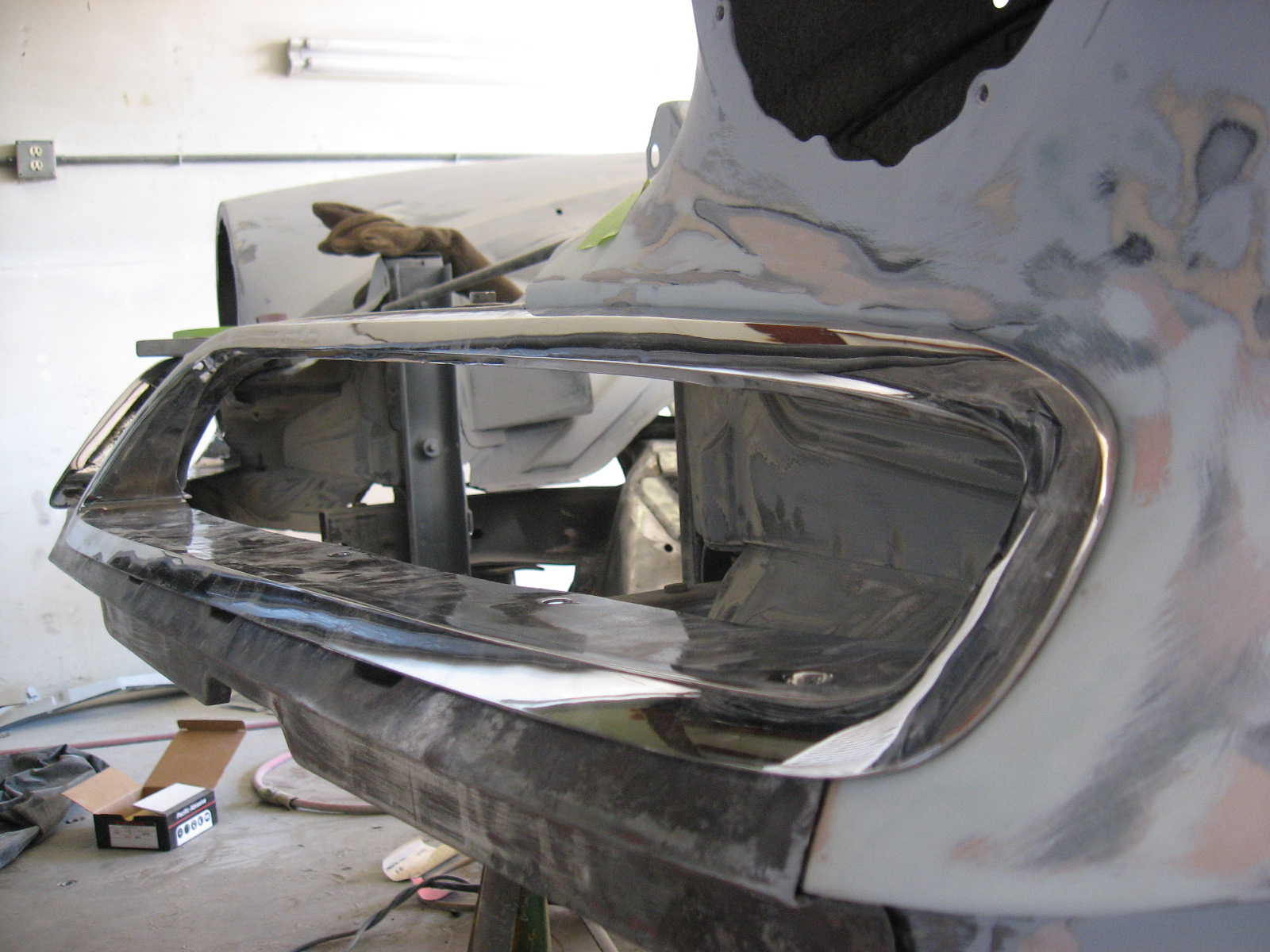 It would be great if the grill surround followed the line of this "shoulder" on into the hood, but it doesn't…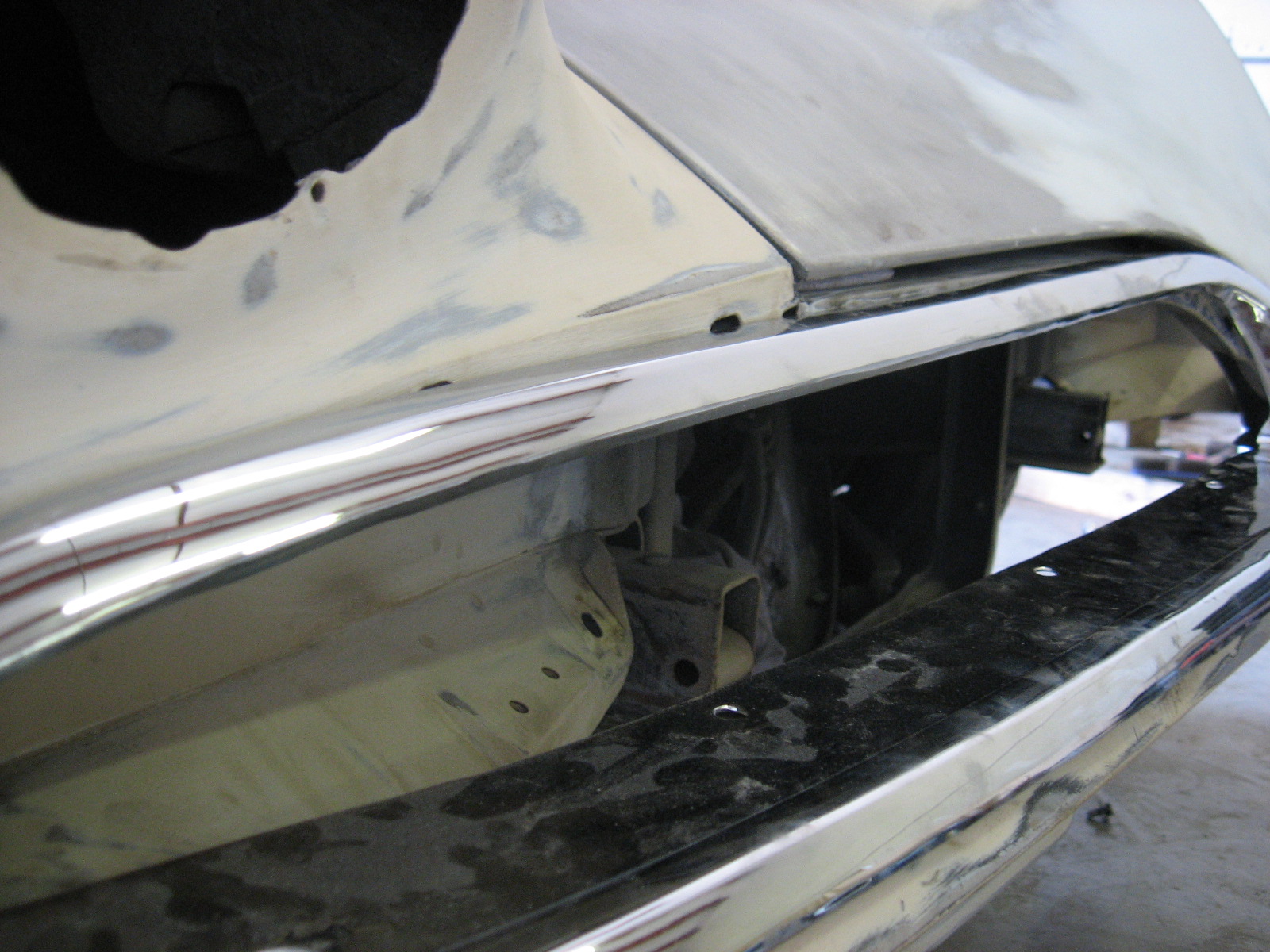 This is the surround just sitting in the opening. I can make it fit a little better and even weld up the hole if it ends up to be too big…the problem is with the hood matched nicely to the fender and the grill surround following the panel under the hood, it is impossible for the surround to follow that body line where the fender goes vertical.
I've dug out some old pictures of S2D and it looks pretty much the same.
I'm wondering if ALL 53-CK's look like this or if there is a way to line up the grill opening with the body line on the fender.
If any body can provide any close ups of their '53-54 CK, I'd appreciate it.