January 8, 2008
Researching the History
I got in contact with George Barris.  No go.  He didn't do the car.  I kind of thought that.  It wasn't wild enough.
Then Scott Rodgers from the Studebaker Driver's club forum found this photo in the latest issue of Hot Rod Deluxe…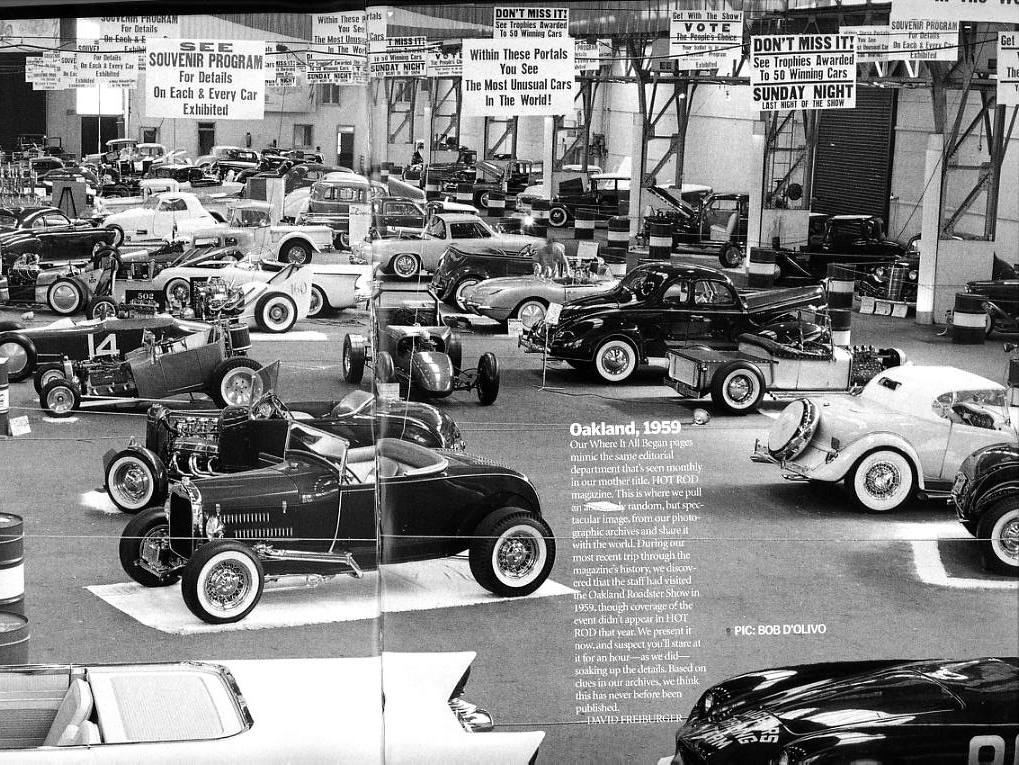 There was my car in the center of the picture of the 1959 Oakland Roadster Show!
With that confirmation, I got a copy of the 1959 ORS program from my friend Gary Minor…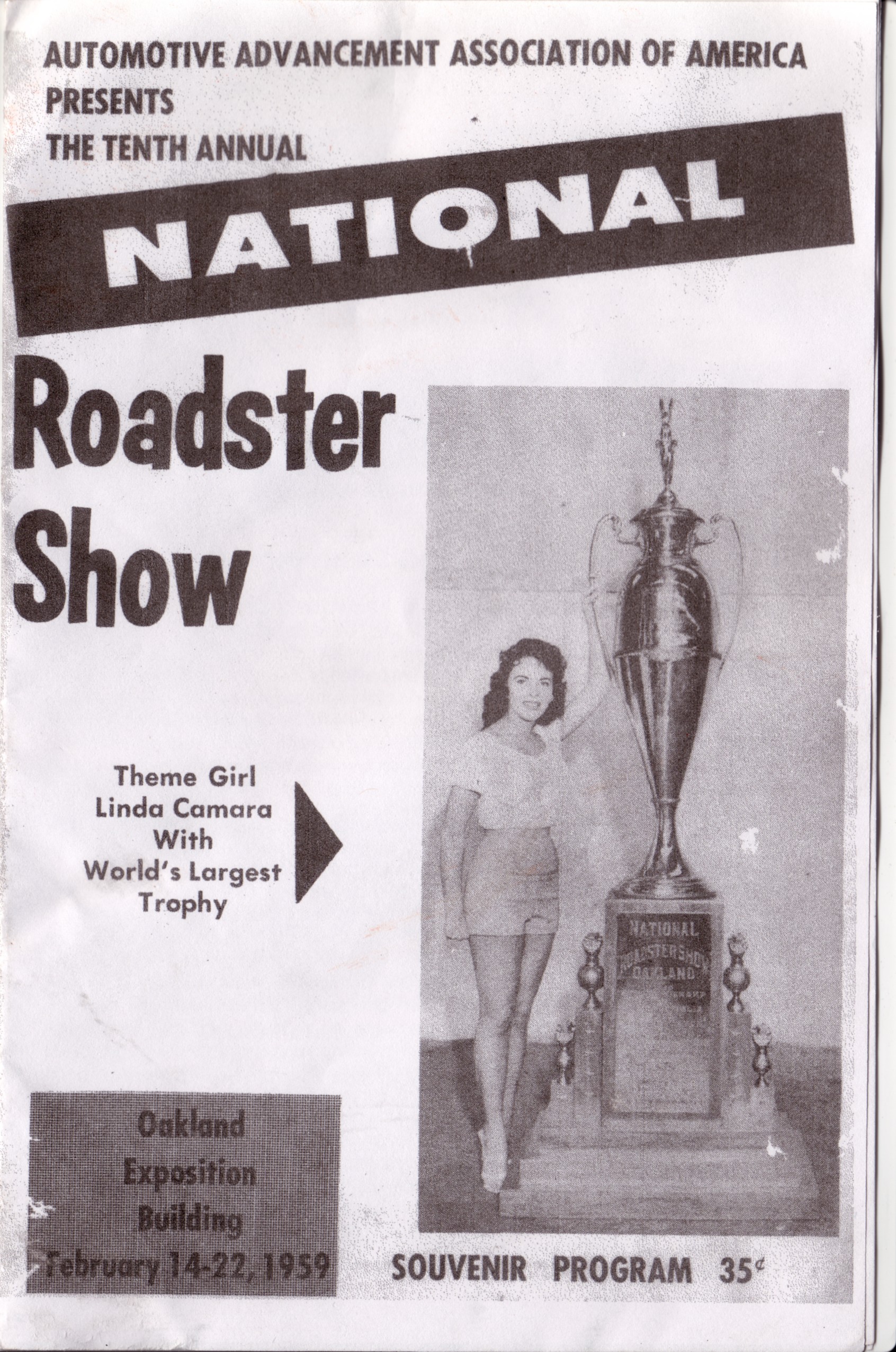 There was my car.  #706! (700A is Ala Kart and 1959 would be the second year in a row that it won the AMBR trophy)…