December 7, 2007
At the Clubhouse
Since the new Custom doesn't have an engine/trans, it had an super ugly nose high stance. I pulled the front springs out and just put a 2 x 4 between the lower A arm and the upper spring pocket. Now it sits approximately right (temporarily).
I also tossed the wheels and tires that were on it and put on some 205 75 15's on 4 1/2″ Lark wheels temporarily. At least they fit under the car 😃.
Should these be in here?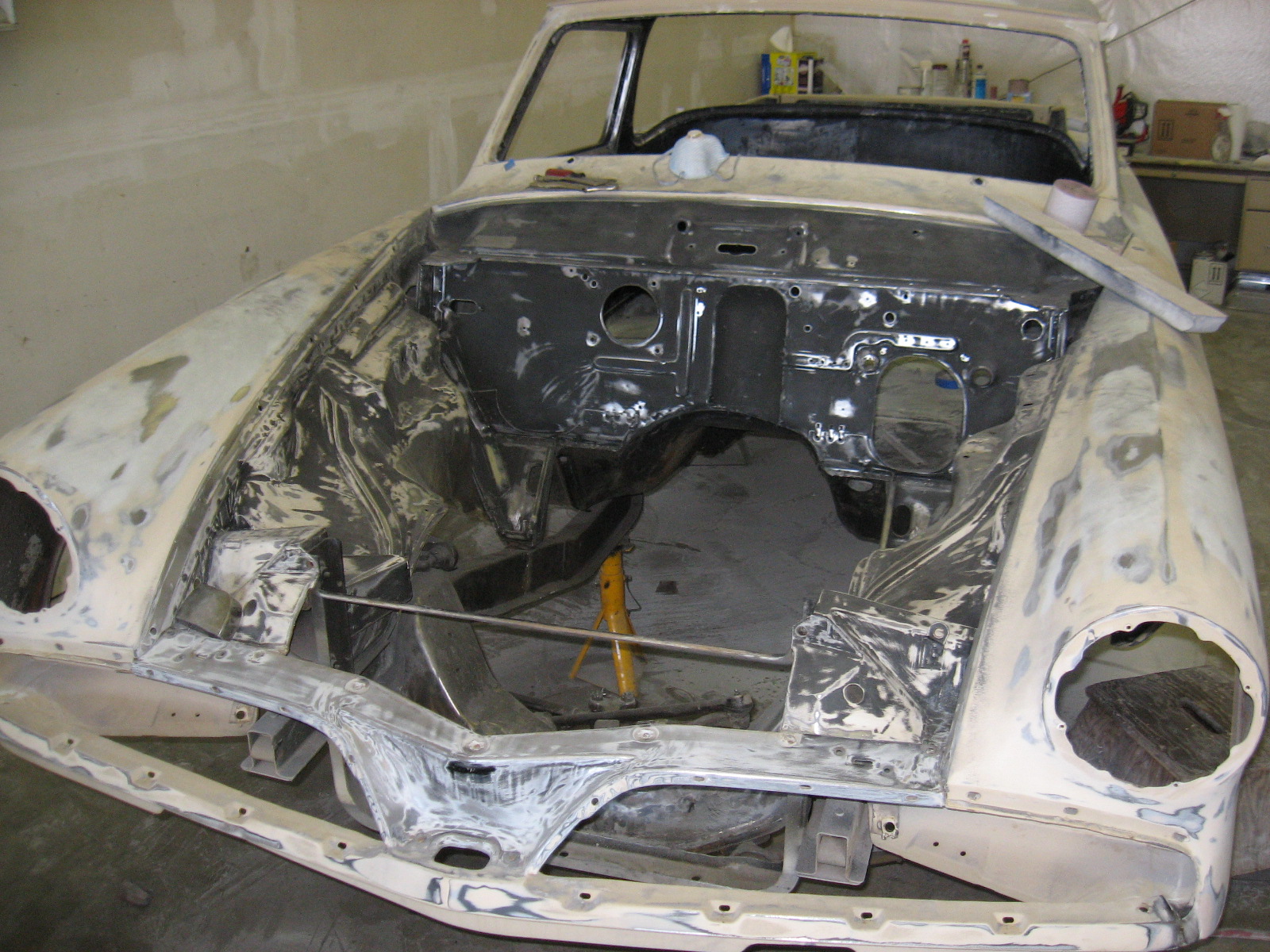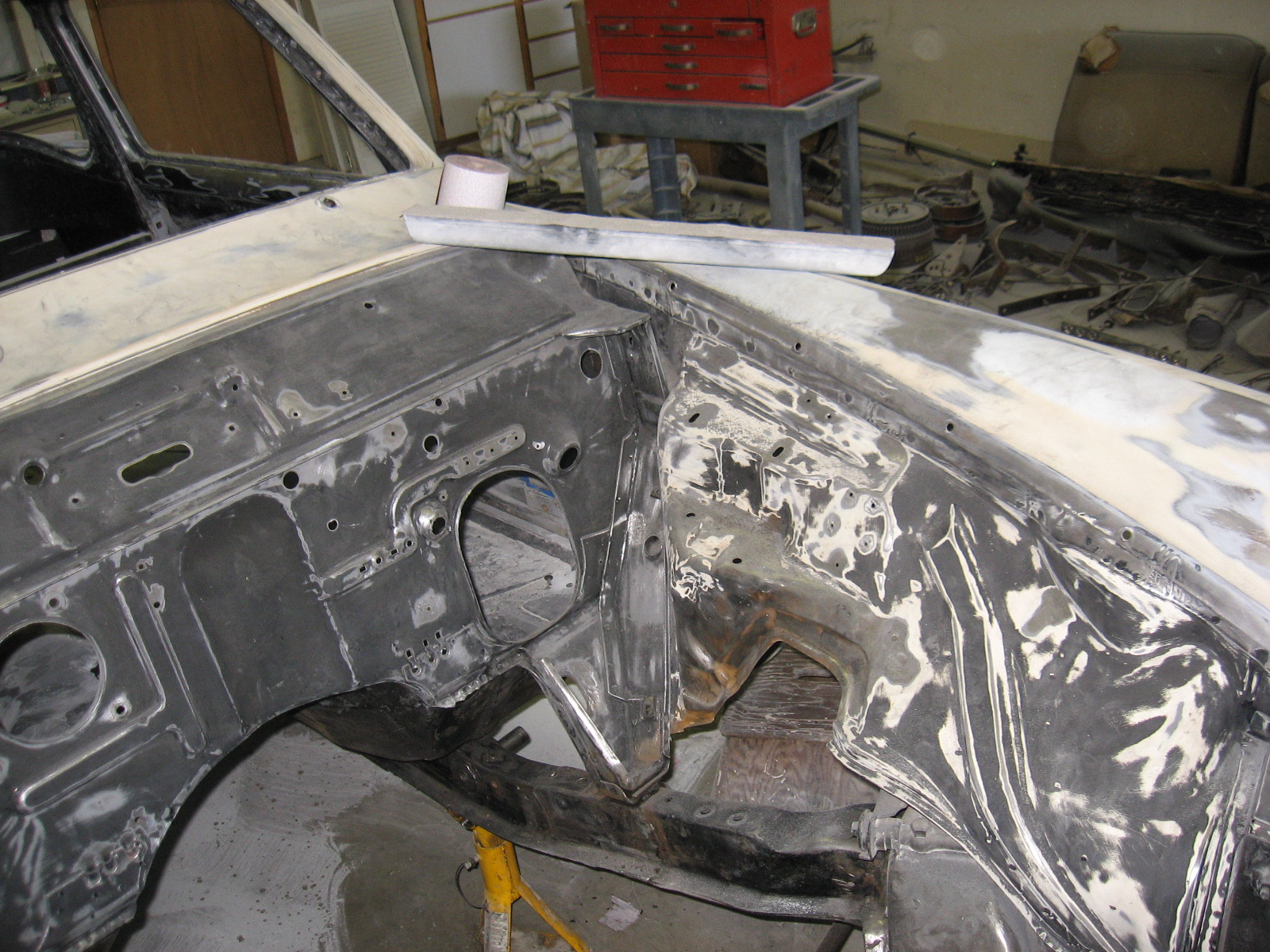 I think these are the right ones here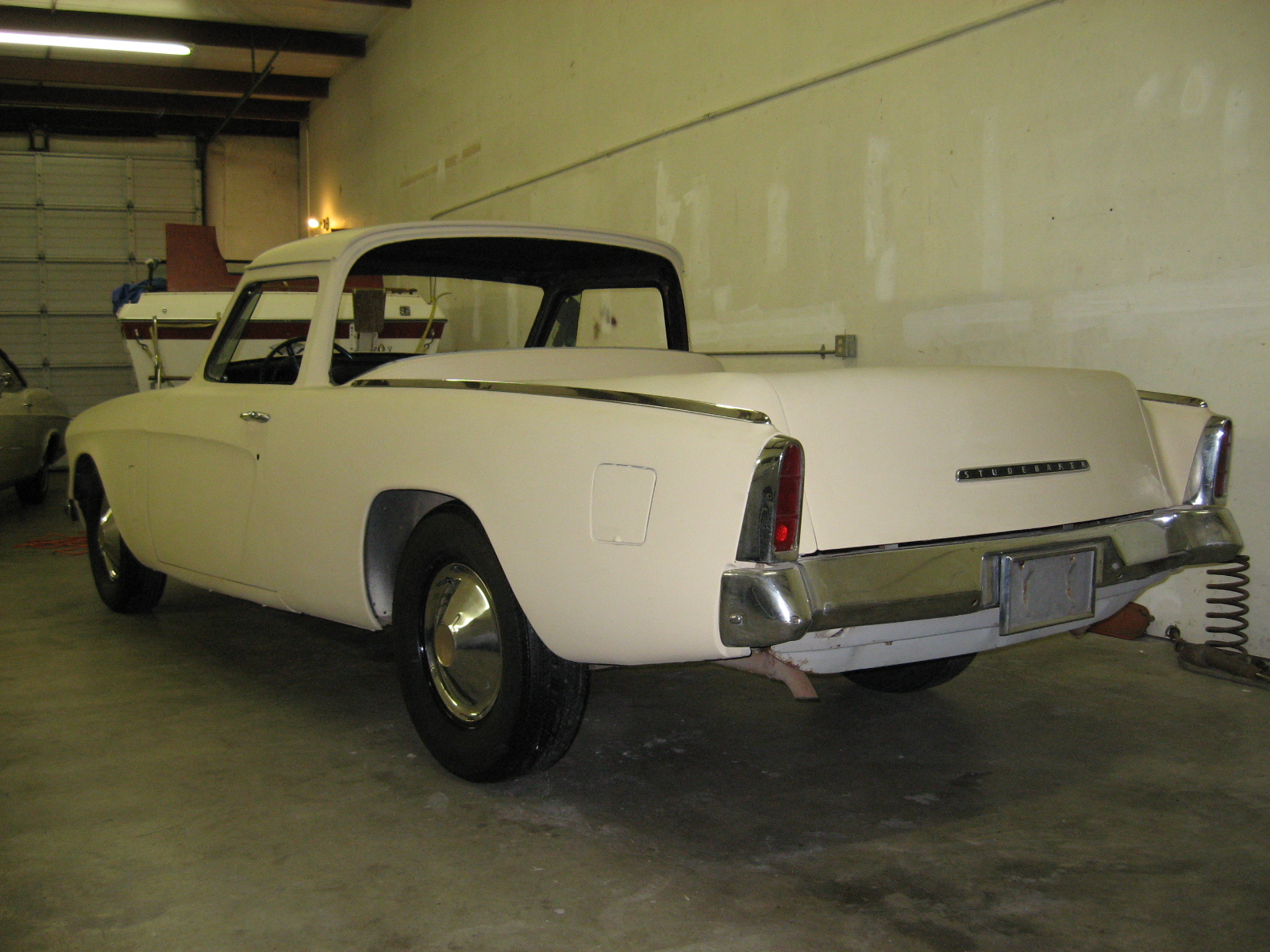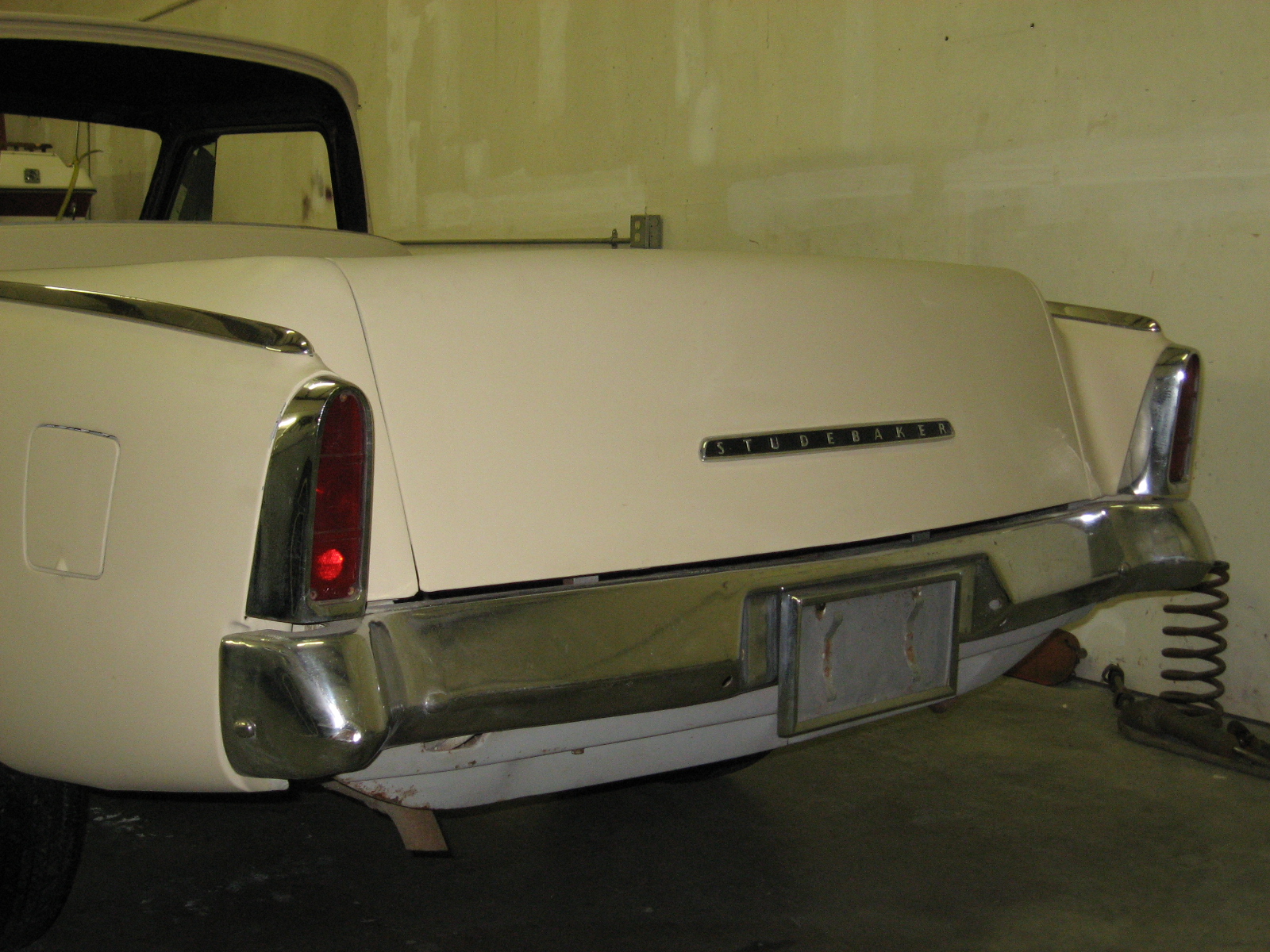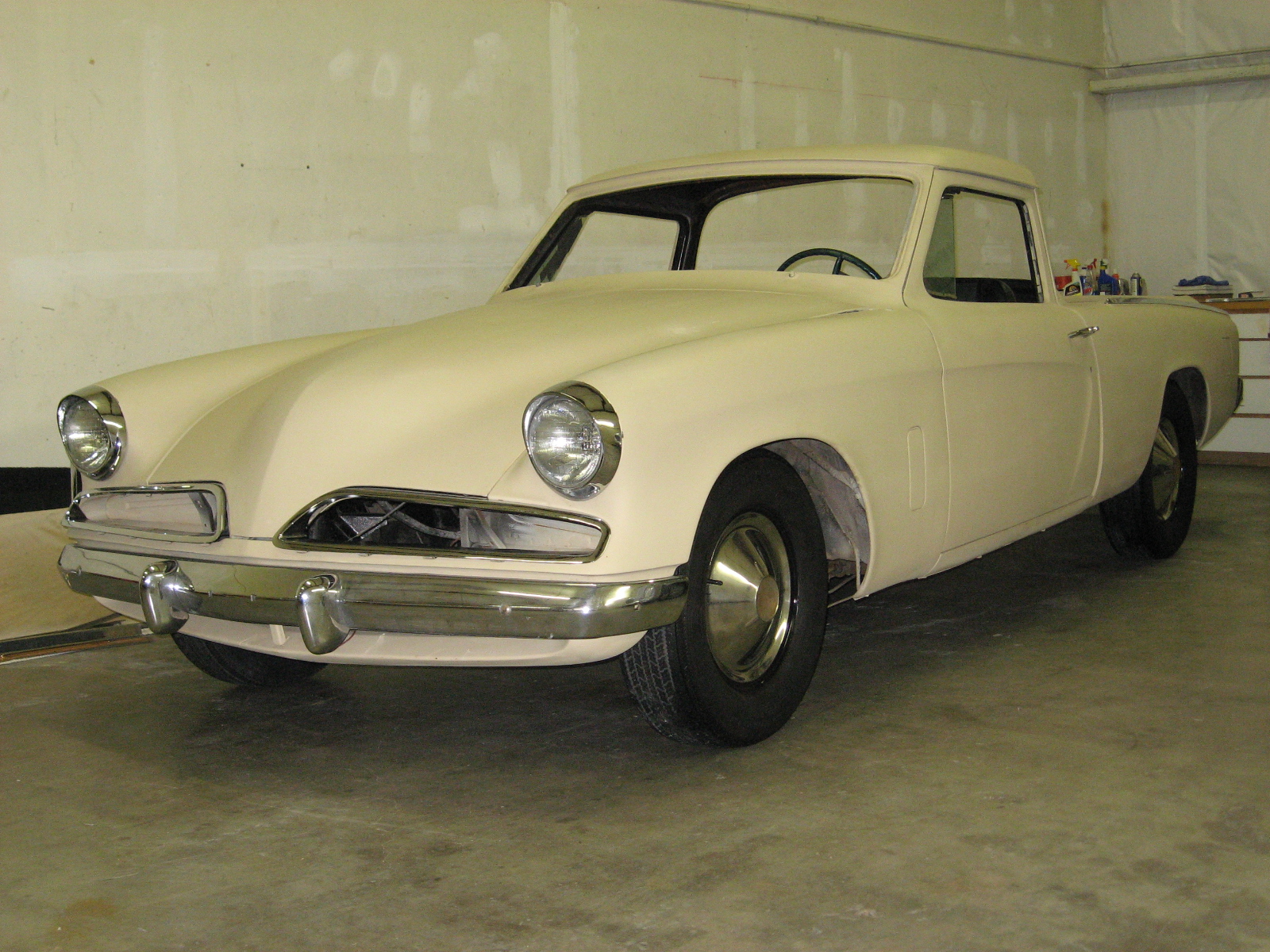 The car is sits right now (front vs rear height), but is still about 2″ too high all the way around (IMHO). The rear tires need to get into the top of the wheel well. It will end up with taller bias ply tires than the 205 75's (and wide whites of course), but the rear end still needs to come down some. Easy with some generic lowering blocks. The front will have smaller tires than are what are on it now which will help to keep the 2″ drop front to rear, but will probably need to be a tad lower on the springs also.
It's much more fun working on a car that at least looks semi right 😃.
The craftsmanship on the bed is first class…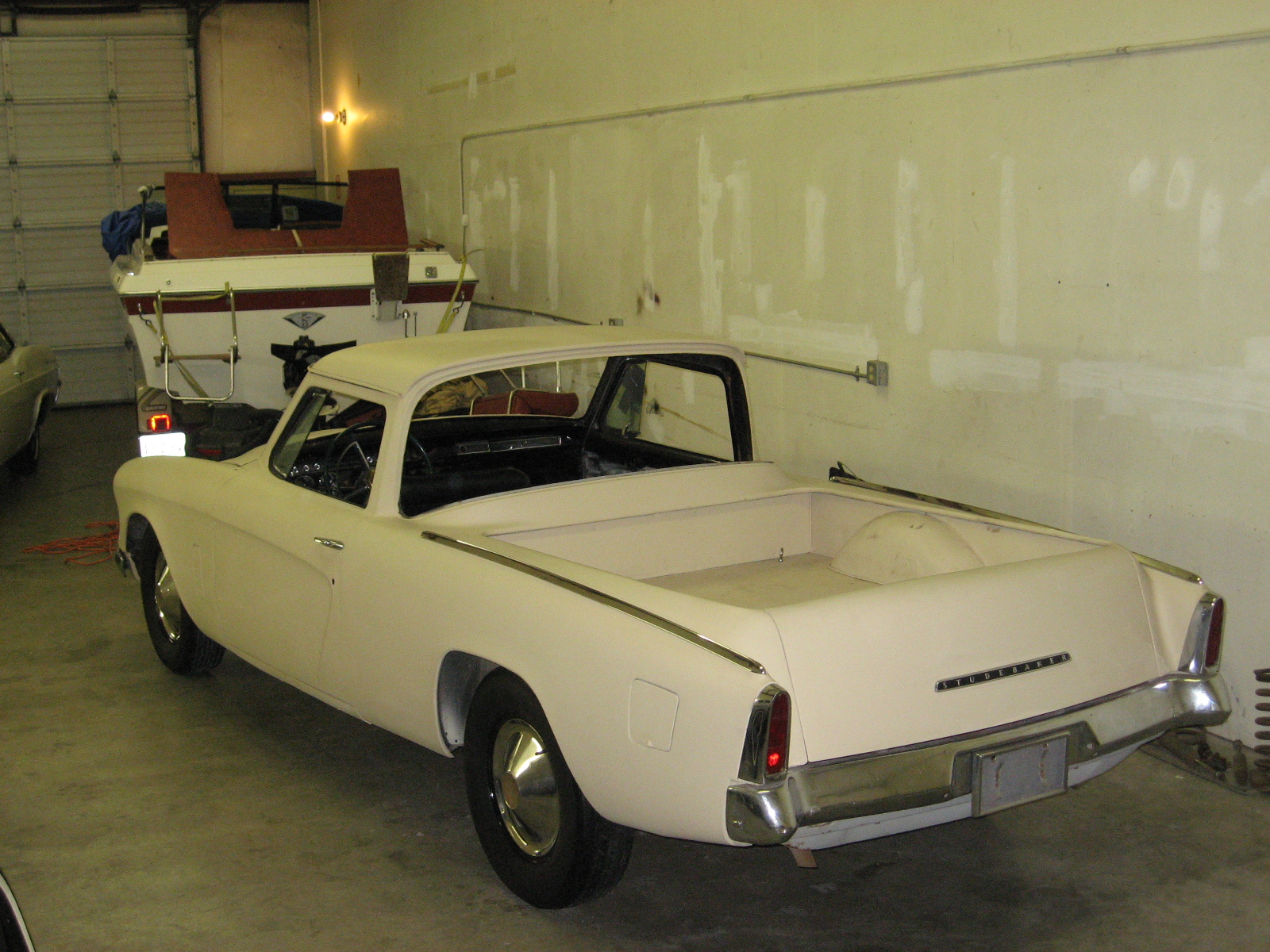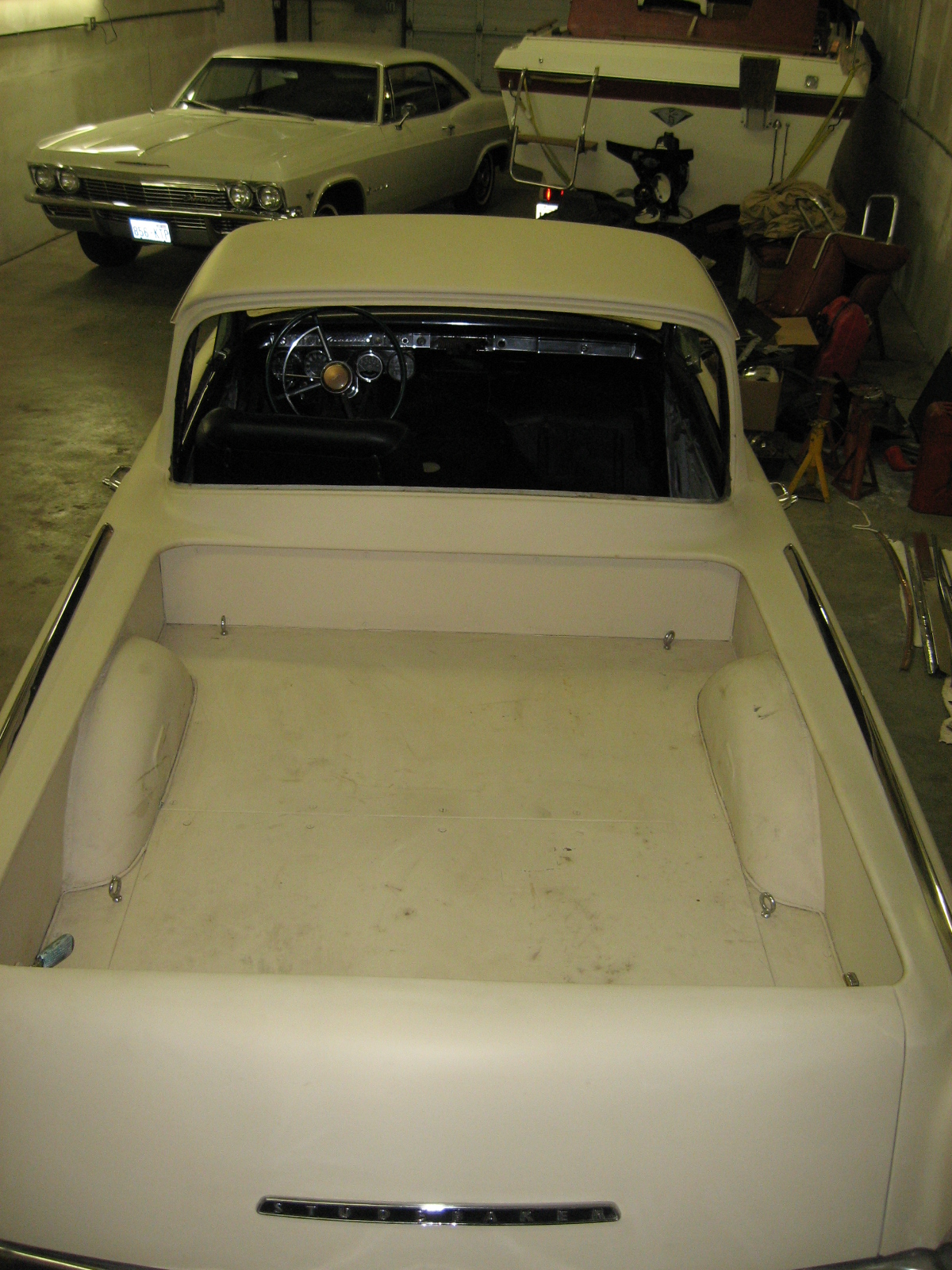 I don't know what the "Studebaker" emblem is from on the tail gate, but it is just right 😃.
I need to detail the undercarriage, tear it down the rest of the way, block it out and paint it, and wait for Gord to get a break from work to deliver it's new Stude drive train.